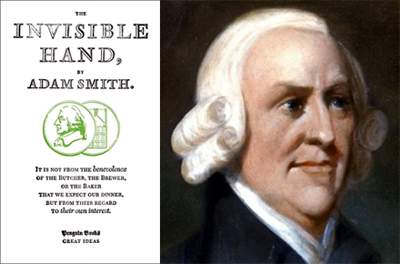 I've never done a Twitter chat before, but the good folks at Palgrave MacMillan asked me to join them for a discussion on Adam Smith. The occasion is the publication of the new book
Propriety and Prosperity: New Studies on the Philosophy of Adam Smith
edited by David Hardwick and Leslie Marsh. I wrote a chapter in it called: "What My Dog Can Do: On the Effect of The Wealth of Nations I.ii.2." In it, I argue that Adam Smith was wrong when he argued that animals were not capable of exchange, but that it doesn't matter. His work is affected by his mistake.
So, in honor of the chat, I'm going to try to have a live feed here, so people can follow it if they don't have a Twitter account. If you do have one, please follow me at @whyradioshow. If not, you
should be able
to read the posts here.